When building Power Apps portals, we often place so much importance on functionality and business processes that we sometimes forget other technical aspects. Although you may not always want your portal to be discovered by search engines, there are many business use cases where this would be important.
On-Page SEO (Search Engine Optimization) is vital if you want to rank in the search engines, and is one of the first things to inspect if you aren't where you want to be ranking wise.
Just making a few simple changes can create significant improvements in the number of users visiting your site.
Fortunately, there are several ways we can make these tweaks utilizing out of the box features. If you want to improve your rankings but aren't sure where to start, read further for a few tips to help you along the way.
Create a Search Engine Friendly Sitemap
The Sitemap page template is enabled by default. However, it is unfortunately not in the proper format to be read by search engines like google or bing. If you try to submit your Sitemap to Google's Webmaster Console, you will get an error telling you that the page renders in HTML format and is therefore not readable.
You can create a custom Web Template for a Sitemap by following the steps below:
Create a new web template and name it "Sitemap.xml"
Paste this code into the web template record under "Source".
Set the MIME Type to "Text/XML"
Save and Close the web template and attach the sitemap template to a page template. Ensure that you deselect the option "Use Website Header and Footer"
Assign the page template to a web page and empty the cache
Once you have completed these steps, you should be able to submit your XML sitemap to the search engine of your choosing.
Use SEO Friendly URLs
When creating Powerapps Portals webpages you can ensure that the URL (also known as the address of the webpage) is optimized by keeping it short and including your target Keywords.
A good example of an SEO friendly URL would be the following:
https://exampl.com/The-Best-Powerapps-Tutorials/
As you have noticed, the target keywords are present in the actual address which makes it easier for both users and search engines to understand what this page is about. Be careful not to include any unneccessary characters or symbols that do not help describe what the page is about.
Write Optimized Meta Descriptions and Titles for Pages
Page Titles
The title tag is an essential part of a web page achieving a higher ranking.
Putting your focus keyword near the beginning of your title tag will give it higher importance in search engines.
Page Description
Meta-descriptions provide valuable information to searchers, and they directly influence click-through-rates (CTRs).
The meta-description should include at least one of your most important keywords, quickly describe your page's contents, and encourage users to visit your site.
You can find the settings to edit both page title by logging into your portal as an admin user and by clicking edit > Language Settings > Title.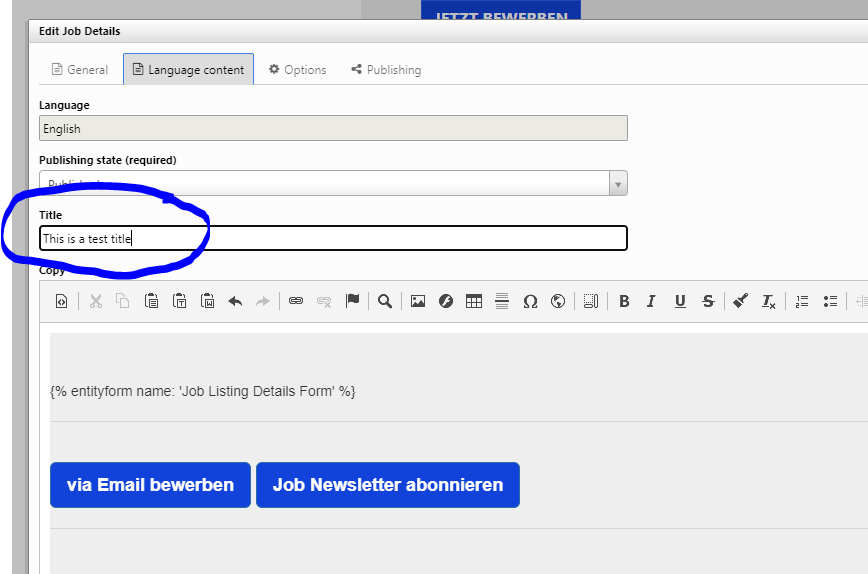 To edit the page description, navigate to options > description and enter your text in the text field.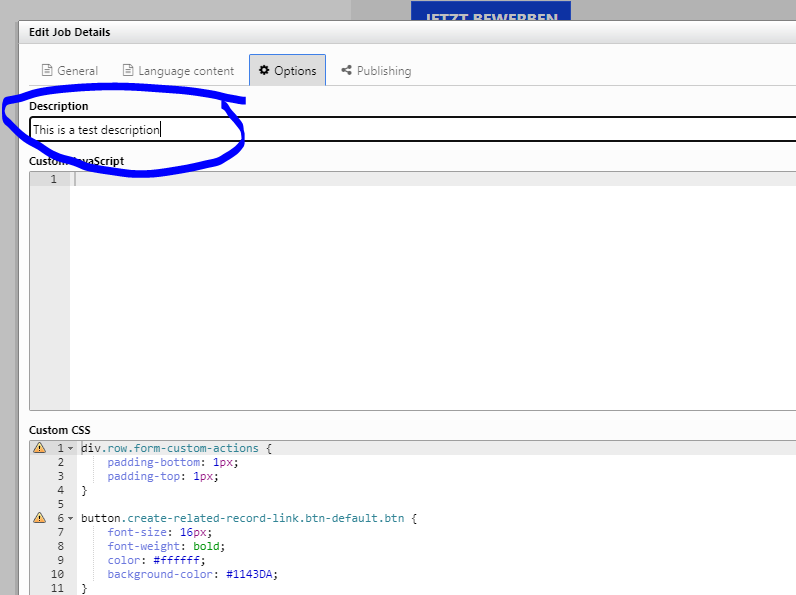 Summary
By optimizing all of the above-mentioned items, you can ensure that search engines and users will better understand what your site content is about. Letting search engines know that your content is relevant and valuable will assist you in achieving a higher ranking in the results pages. Powerapps portals may not be SEO friendly out of the box, however, the necessary tools are there if you know where to look.